Scotland's 'growing in our community' hub. Let's Get Growing fresh food and healthier communities by connecting with nature and each other. From growing together to growing at home, get inspired, learn and share here, start and keep growing, and benefit ourselves, our local area and our planet.
News and stories from partners, projects and people on topics including horticulture, food and health, and inspiration from across the generations, cultures and lands in Scotland. You can Get Growing and encourage others too. If you have a story to share we would love to hear from you.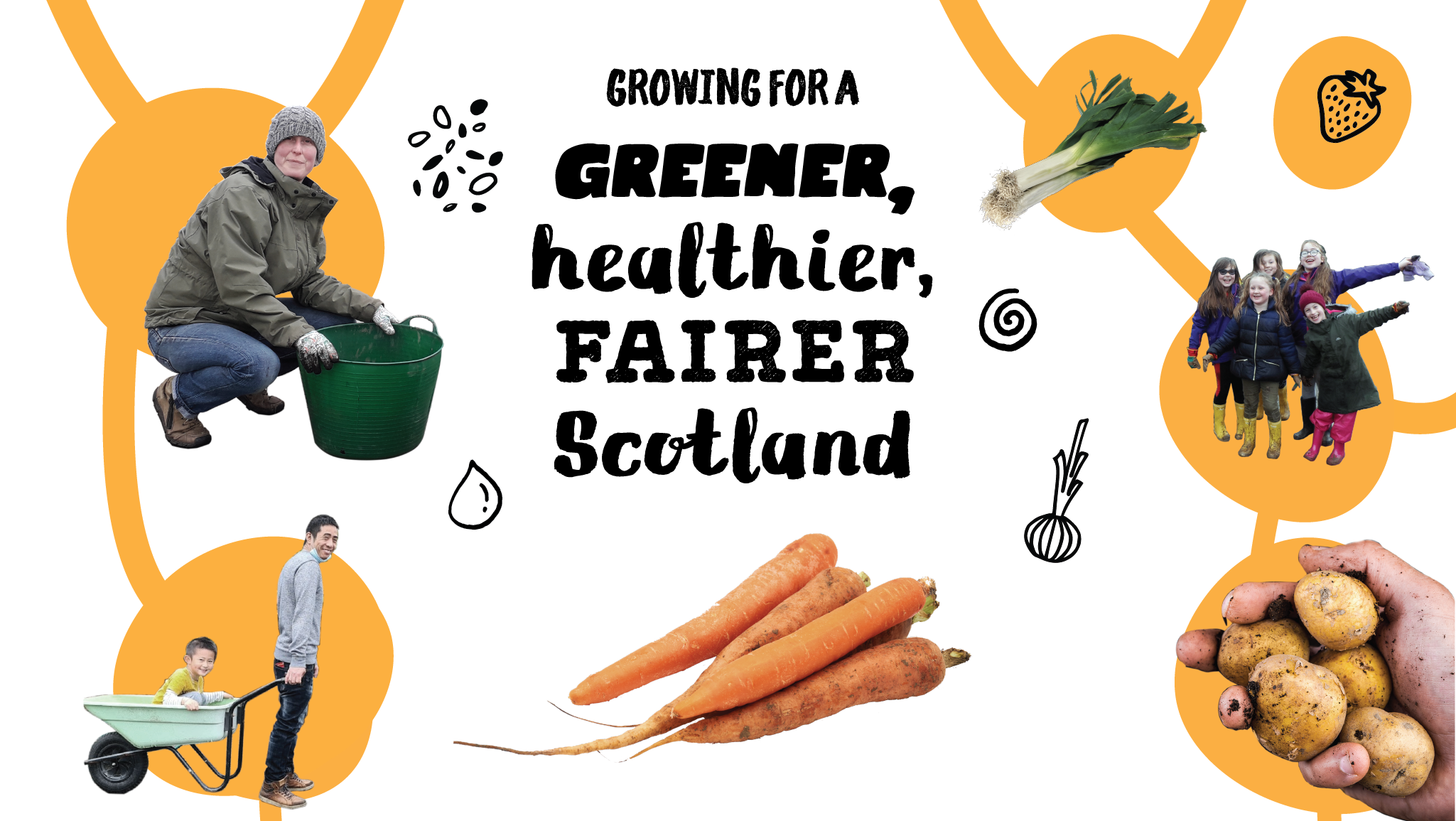 "A garden is a solution that leads to other solutions"
Get Growing Scotland
Get Growing Scotland is brought to you by the Community Growing Forum Scotland, a group of grassroots projects and support organisations sharing information, inspiration, and expertise from communities and partners across Scotland. 
Let's work together to 'get growing' so more people and communities benefit from growing and sharing fresh food, learning new ways to connect with nature,  and supporting people to enjoy the physical and mental well-being benefits of doing something creative and positive outdoors. 
 ''Get growing" and share your inspiration and experiences here: help us 'get it' – to better understand how we can start and keep growing and benefit ourselves, our communities and our planet. 
Green and nature spaces on our doorsteps offer opportunities for everyone. Working together we can improve and grow the number of sites so everyone who wants to can contribute and benefit from growing and greening in their local area.
If you have any ideas, inspiration or resources you would like to contribute to to Scotland's growing in our community hub, get in touch.
hello@
We have a free advisory service for community organisations looking to start and continue their greenspaces for growing and nature-based activities. So if you are unsure where to start, need to find a particular resource or want to connect with a like-minded organisation, contact us. We are here and happy to help.